True Blue Products
We aspire to build a construction marketplace where innovation, trust and collaboration help everyone succeed.
Get a Quote
Contact Us
Image provided by: Modern Cladding Finishing Ltd
We will produce a steady stream of new, fresh, innovative products that help our customers solve their most difficult problems and enable them to win in their marketplaces.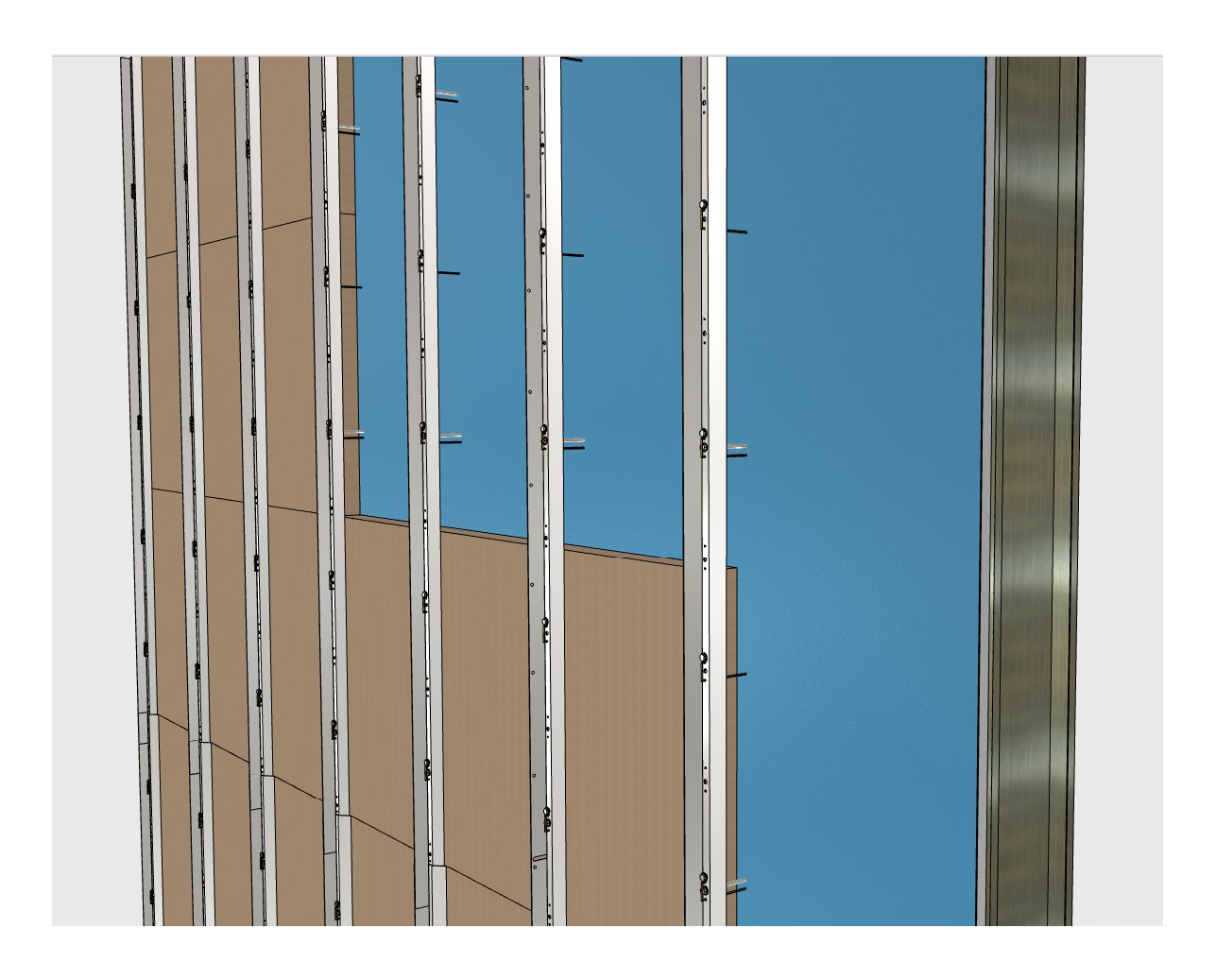 True CI V-Girt
True CI V-Girt is an outboard continuous insulation mounting system defined in ASHRAE Standard 90.1-2013 as: Insulation that is uncompressed and continuous across all structural members without thermal bridges other than fasteners and service openings.
Can be used with the majority of facade materials.
Absolute minimal wall penetrations for maximum thermal performance.
Much easier to calculate and adjust for structural loads of the various facade materials.
Does not require rigid insulation (or any insulation for that matter) allowing for use of low density insulation with both weight and cost reductions.
Can be used with any exterior insulation type such as mineral wool and foam boards.
May include all steps from mounting the insulation all the way through planing, leveling and plumbing of walls in a single pass with potential huge savings of time and labor.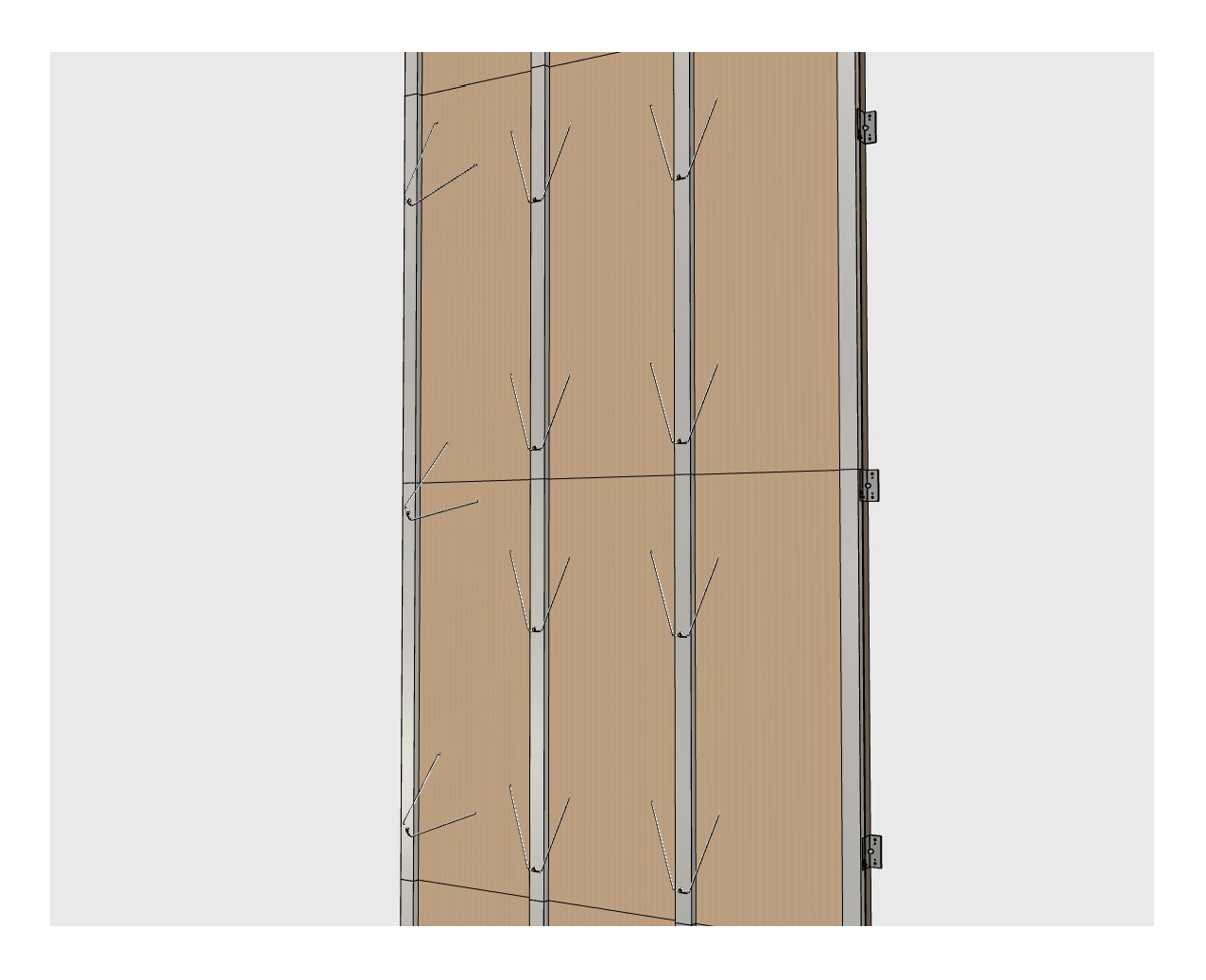 True Clip and Girt
True Clip and Girt is a traditional clip and girt system with full adjustability while eliminating standard insulation mounting pins utilizing Insulation Struts to save time and expense mounting the insulation with minimal weather barrier penetrations. True Clip and Girt has superior load capacity and excellent thermal transfer reduction.
A traditional style thermal clip and girt installation system utilizing a new style of insulation mounting pin (aka 'stitches'). 
Faster to install because of the integrated insulation mounting.
Insulation mounting pins are structural, indirectly attached to the studs themselves.
Insulation mounting pins don't penetrate the weather barrier.
Can be used with any insulation and with the majority of facade materials.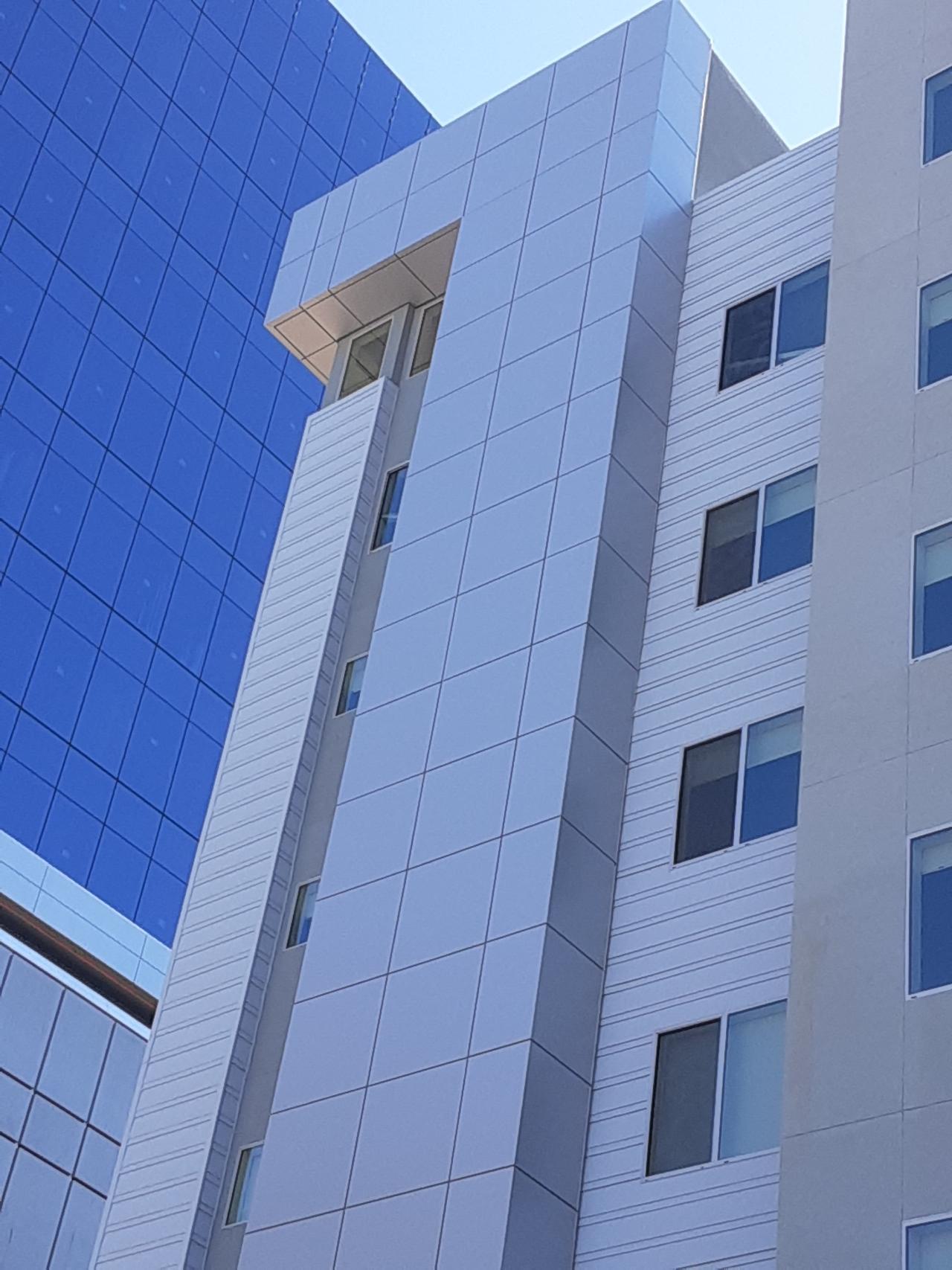 Wyrite Panel System - DBV
Fast fabrication and fast installation.
AMMA 509 compliant.
Utilizes no aluminum extrusions in frame.
Non progressive rainscreen panel system.
Low cost, high quality panel system.
Remove any damaged panel anywhere on the wall without disturbing other panels.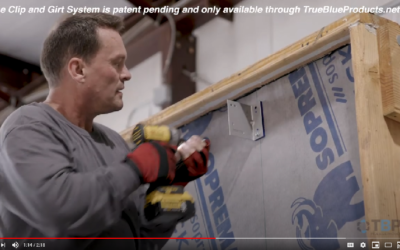 True Clip and Girt is a traditional clip and Girt system with full adjustability while eliminating...
read more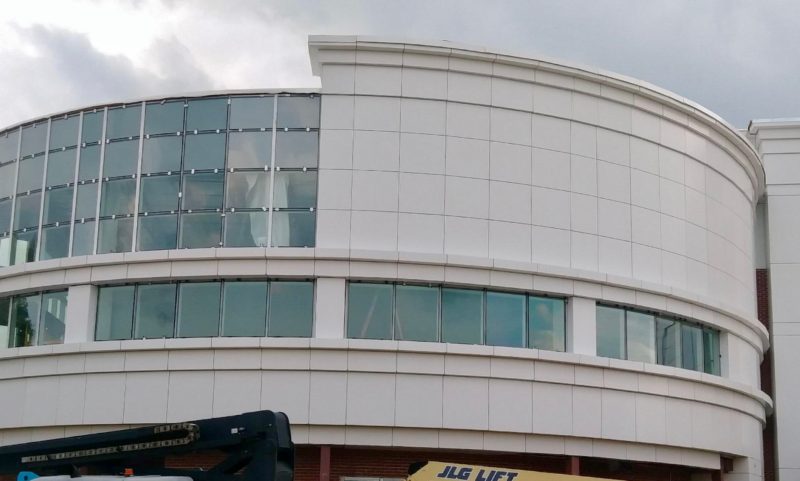 COMPETITIVE EDGE
All of our systems are designed to install fast and easy and are priced lower than other systems. Your projects will be completed with less labor and material costs. This allows our customer to have the competitive edge in bidding a project and costing a project.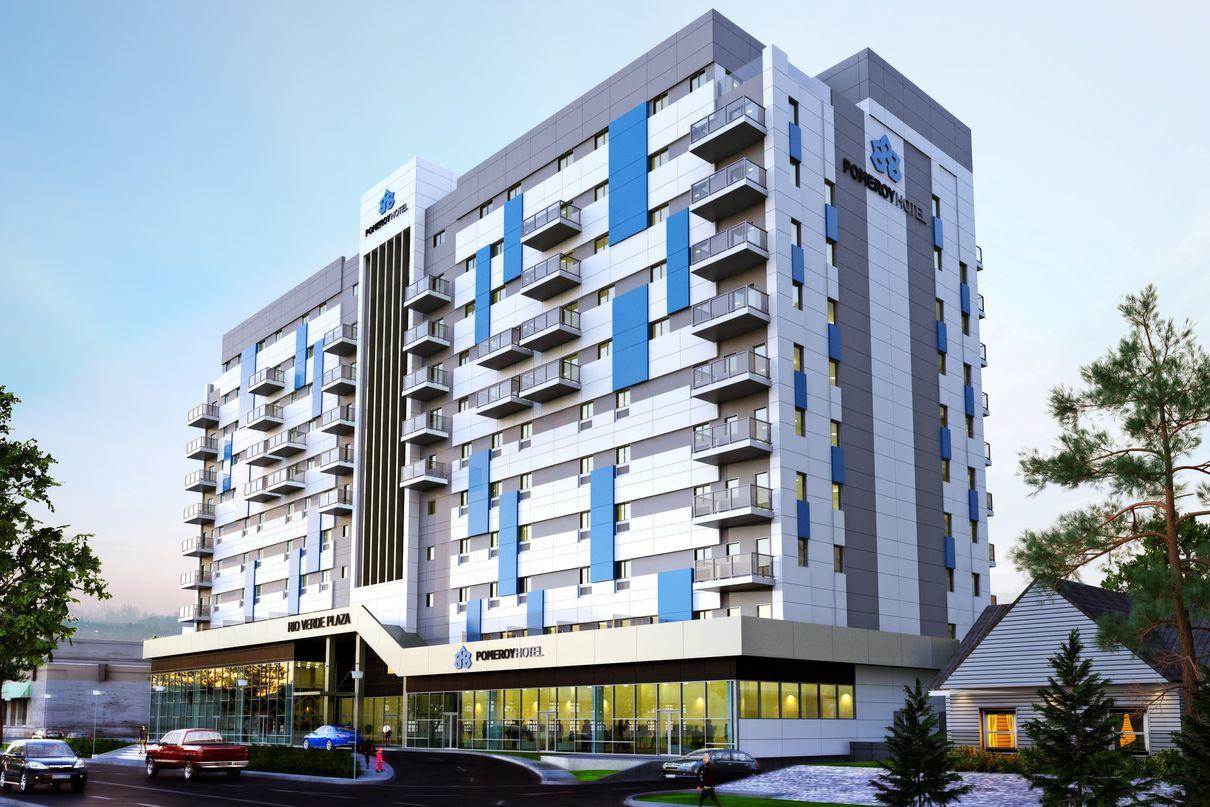 SHORTENED LEAD TIMES
All of our systems will shorten your project lead times.  The systems install faster than others and will result in shorter lead times and less time on the project. This allows for less equipment rental costs and allows our customer to get that next project quicker.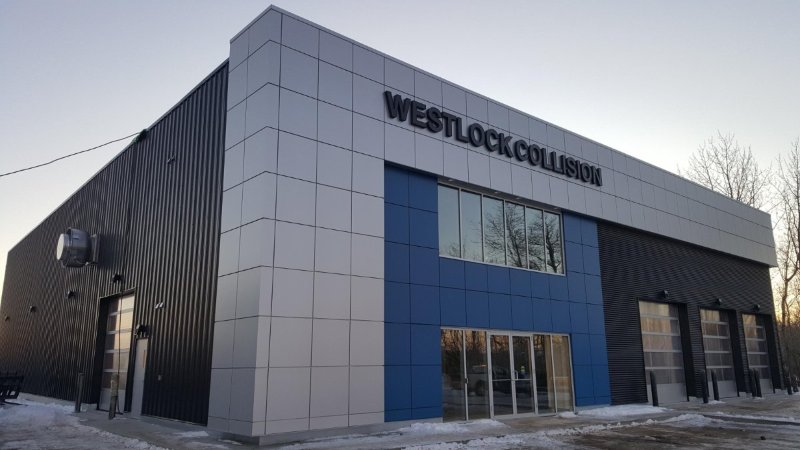 BEST QUALITY AND PERFORMANCE
Our systems are designed and tested to provide projects with quality material and tested performance criteria.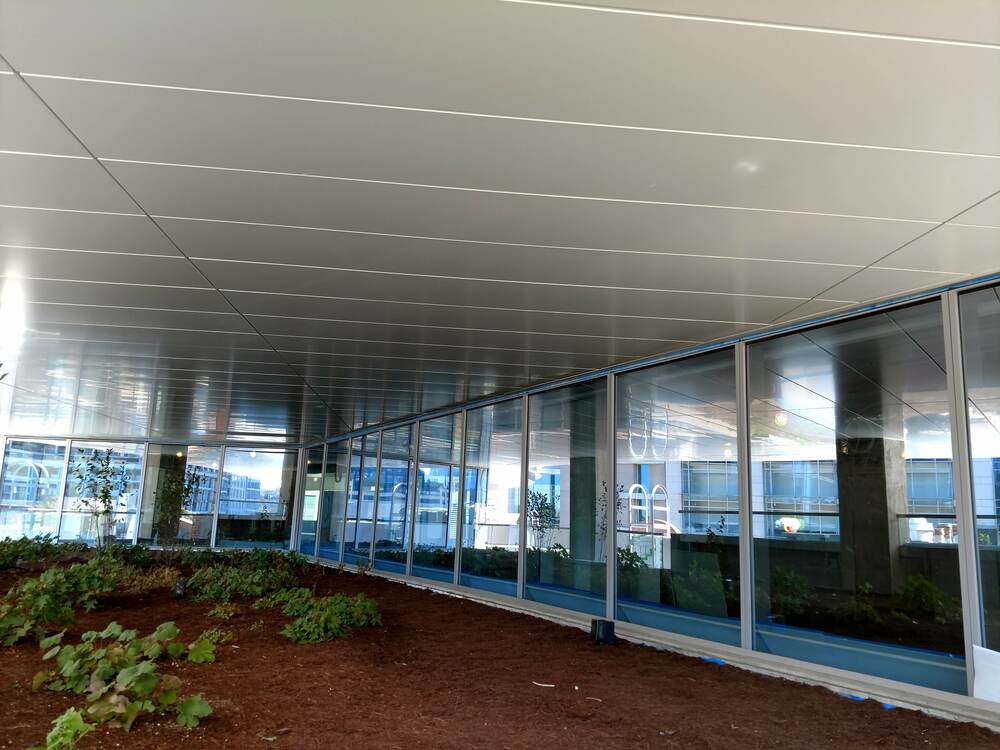 BEST CUSTOMER SERVICE
Our sales team and customer service department are dedicated to providing the best and most efficient service to our customers. We will rapidly respond to any of your product or service requests. We will work tirelessly to satisfy all of your project requirements.
Help each other Succeed
Every individual in our organization and the businesses we work with (suppliers, customers, etc.) has unique capabilities and an individual ambition to care for their lives and families. Our purpose is to align each person's unique abilities with the business missions of our company in a way that helps both the company and the individual win and fulfill their unique plans for living a good life.
Treat Every Person with Respect
Every person in the organization deserves the same respect from leadership and each other. Listening to, acknowledging and accepting each other's situations and points of view – even when we disagree – is how we respect each other. Questioning when we do not understand is how we learn. For us, this applies to all colleagues, customers, employees and suppliers.
Do what you say and be Accountable
All roles are bundles of commitments and people meeting commitments is required for the team to win. Managing our commitments is a source of power for us and is how we build trust. Many people avoid commitments - others do not respect them. Making and keeping commitments is way to build trust with each other and our external customers. Being 100% accountable for past commitments means to know and accept their consequences (zero excuses) and take all possible actions to recover 100% of the time.
Experiment, Invent and Learn
Innovation is required for any organization to survive and we are building a company that is constantly bringing in new ideas and technology to improve our outcomes and the outcomes of our customers. In addition, individual careers are over when innovation and learning stops. We are passionate about helping our people continue to learn and grow their careers.